21st Century Lifeskills

Item #:

SB2301

Interest Level:

Gr. 7–Adult

Reading Level:

4

Components:

Reproducible Student Worktexts




Description:
Introduce young people to the must have skills and concepts they' ll need to enter the adult world.
Rewritten and updated for the changes and challenges of the modern world, these ten 48-page student worktexts align to the Framework for the 21st Century Learning. Key interdisciplinary themes include financial, economic, business, and entrepreneurial literacy; civic literacy; and health literacy. Key life and career skills are addressed.

This program is ideal for:
Special Education / Special Needs
Struggling Learners
Students-at-Risk
Learning Disabled
Remedial Education
Differentiated Education
Features include:
Preview and Review exercises introduce and wrap up each unit
Emphasis on essential, topic-related vocabulary
A topic-related Everyday Math application in every lesson
21st Century Lifeskills Handbooks

Combining practical content with visual appeal, the 21st Century Lifeskills handbooks read more like a magazine than a book. Highly readable with full-color photographs, a smaller trim size (6" x 9"), and an eye-popping layout, these 120-page handbooks are great for teaching life skills to a twenty-first century population. The 10 handbooks in this series will provide readers a thorough and nonthreatening introduction to the multi-dimensional competencies, concepts, and vocabulary they need to achieve independence- including community resources, job searching, money management, job etiquette, health, moving, and more. Used alone or in conjunction with the 21st Century Lifeskills Worktexts, these handbooks offer students a unique visual way to achieve real world literacy.


21st Century Lifeskills Worktexts

32 Compact two-page lessons are each tightly focused on a particular subtopic to guarantee comprehension and build a foundation for further practice and skill development. Back-of-the-book list of key words. Preview & Review exercises introduce & wrap up each unit. "Everyday Math" application in every lesson.



21st Century Lifeskills Teacher's Resource Guide Thumb Drive

Available on thumb drive separately as SB2321WB and as part of the Lifeskills Worktext Sample Set SB2322WB, includes 60 reproducible exercises, six per worktext, to support and extend the primary instruction. Besides reinforcing the topic-related instruction, these ancillary worksheets are designed to strengthen critical language-arts skills. Complete answer keys for both the worktext lessons and the reproducible are also provided in this guide.



Titles include: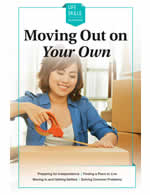 Moving Out on Your Own
Units include: Readiness for Independence; Short-Term and Long-Term Goals; Understanding Rights and Responbilities; Budgeting Time and Money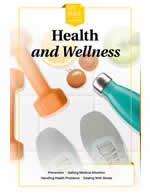 Health and Safety
Units include: Prevention: The Best Cure; Getting Medical Attention; Handling Health Problems; Avoiding Health Hazards
Job Search
Units include: Workplace Readiness; Occupational Training; Applying for a Job; The Job Interview
Getting Ahead at Work
Units include: Off to a Good Start; Learning the Job; Succeeding on the Job; Workplace Problems and Solutions
Community Resources
Units include: Your Taxes at Work; Emergency Assistance; Services for Workers; Services for Citizens
Public Transportation and Travel
Units include: Commuting to School and Work; Taking the Bus; Traveling by Train or Plane; Planning a Vacation
Car and Driver
Units include: Becoming a Good Driver; Buying a Car; Maintenance and Repair; Driving and the Law
| | | | |
| --- | --- | --- | --- |
| Item# | Products | | Price |
| SB2951WB | Moving Out on Your Own HandBook | | $ 18.49 |
| SB2305WB | Health and Safety Worktext | | $ 16.99 |
| SB2505WB | Health and Safety Worktext (Set of 10) | | $ 155.00 |
| SB2953WB | Health and Safety HandBook | | $ 18.49 |
| SB2954WB | Managing Money HandBook | | $ 18.49 |
| SB2955WB | Consumer Spending HandBook | | $ 18.49 |
| SB2956WB | Job Search HandBook | | $ 18.49 |
| SB2957WB | Getting Ahead at Work HandBook | | $ 19.99 |
| SB2315WB | Community Resources Worktext | | $ 16.99 |
| SB2515WB | Community Resources Worktext (Set of 10) | | $ 155.00 |
| SB2958WB | Community Resources HandBook | | $ 18.49 |
| SB2959WB | Transportation and Travel HandBook | | $ 18.49 |
| SB2319WB | Car and Driver Worktext | | $ 16.99 |
| SB2519WB | Car and Driver Worktext (Set of 10) | | $ 155.00 |
| SB2960WB | Car and Driver HandBook | | $ 18.49 |
| SB2321WB | 21st Century Life Skills Guide | | $ 26.99 |
| SB2322WB | Lifeskills Worktext Sample Set (1 each of all 4 Worktexts + Teachers' Resource Guide Thumb Drive) | | $ 128.00 |
| SB2961WB | Lifeskills HandBook Sample Set (1 each of all 9 HandBooks) | | $ 160.00 |