The Amazing Adventures of Abby McQuade

Item #:

SB4041

Interest Level:

Gr. 4–8

Reading Level:

Gr. 1–2

Components:

High Interest Readers




Description:
Tween Fiction for Girls
Themes: Friendship, adventure, supernatural, science fiction
Every adventurer has a sidekick. Holmes had Watson. Batman had Robin. Abby McQuade has her bestie, Clara Erickson. Clara is regimented, hyperscheduled, and disciplined. Abby is& not. She is yin to Clara's yang. Abby's curiosity always leads to trouble, especially living in Largo Bay- a place some would call downright strange. Would Clara be bored without Abby's big imagination? Totally.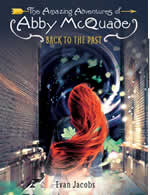 Back to the Past
One day Abby and Clara find a time portal and are swept into the future. No test! No school dance! But then they decide to abuse the portal's power.
Lexile: HL180L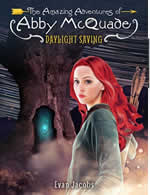 Daylight Saving
Soon everyone on Earth will be frozen in time. Abby and Clara can't let that happen. The girls know what to do- and it involves a wormhole in Largo Bay!
Lexile: HL160L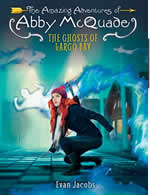 The Ghosts of Largo Bay
Abby sees a strange blue-green light. Aliens? Electrical storm? Fog warning? She drags her bestie Clara out to investigate after bizarre things start happening.
Lexile: HL170L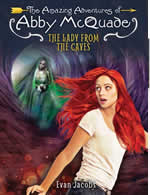 The Lady from the Caves
Clara plays a spooky game. It should summon a spirit. Nothing happens, though. Then she is hit with a streak of bad luck. Abby thinks her bestie has been cursed.
Lexile: HL180L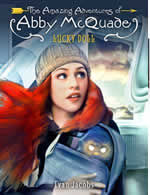 Lucky Doll
Score! Abby has found a 1990s best seller. It's a Lucky doll. The doll was one of the first to use AI. But something is not quite right. Is the hit toy unlucky?
Lexile: HL170L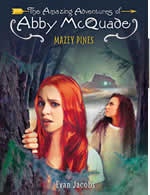 Mazey Pines
Party in Mazey Pines! Abby can only go if her responsible bestie comes too. But the party is a bust, and the girls bail- then find themselves stuck in a mystical maze.

Lexile: HL200L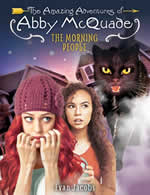 The Morning People
It's two in the morning. Abby is restless. So is Clara. The sleepover is not as fun as it could be. So the girls sneak out to explore the nightlife.

Lexile: HL170L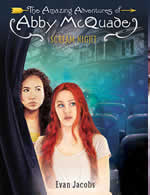 Scream Night
It's time for Crazy-Con again. Sweet! The convention is pure pop culture. Abby and Clara can't wait. They want to watch the sequel to their fave movie, Scream Night.

Lexile: HL180L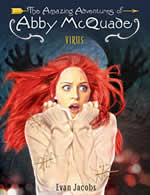 Virus
Students across America have mysterious rashes. Deadly? No. Contagious? Hmm & Maybe? Parents don't seem to get it. Abby wants to know why.

Lexile: HL200L
| | | | |
| --- | --- | --- | --- |
| Item# | Products | | Price |
| SB4041WB | The Amazing Adventures of Abby McQuade Complete Series (9 Books) | | $ 98.00 |
| SB4042WB | Back to the Past Lexile Level HL180L | | $ 10.99 |
| SB4043WB | Daylight Saving Lexile Level HL160L | | $ 10.99 |
| SB4044WB | The Ghosts of Largo Bay Lexile Level HL170L | | $ 10.99 |
| SB4045WB | The Lady from the Caves Lexile Level HL180L | | $ 10.99 |
| SB4046WB | Lucky Doll Lexile Level HL170L | | $ 10.99 |
| SB4047WB | Mazey Pines Lexile Level HL200L | | $ 10.99 |
| SB4048WB | The Morning People Lexile Level HL170L | | $ 10.99 |
| SB4049WB | Scream Night Lexile Level HL180L | | $ 10.99 |
| SB4050WB | Virus Lexile Level HL200L | | $ 10.99 |